Books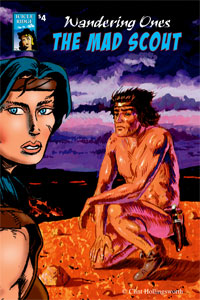 Wandering Ones: The Mad Scout
This originally appeared on the website, but now exists only as a print comic.
Ravenwing tells the tale of one of the Master Tracker Scouts gone mad. She and warriors of the Clan of the Hawk must track down the elite warrior Long Knife before he kills again!
52 pages in black and white, with a color cover.
$4 from IndyPlanet.com